April 19, 2010
For the last four months, I've been teaching a class in research methods at the School of Visual Arts' new MFA program in Interaction Design (which partly explains the glacial pace of posting around here lately).

It's been an interesting process so far, as the students have been exploring the intersection of research and design by way of a set of team projects that have been running in parallel between my class and another class in design prototyping taught by Robert Fabricant and his colleagues at frog design.

As the semester draws to a close, the students are getting ready to show the fruits of their labors at a semi-public presentation next Thursday 4/29 (see flyer below for details). Anyone who's interested is welcome to attend; we ask only that you RSVP to interactiondesign@sva.edu Hope to see you there.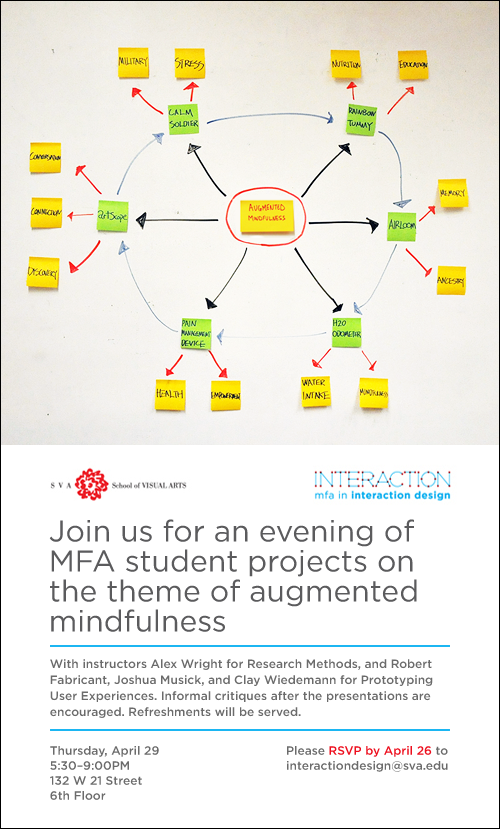 ---
Previously: A note on the type
Now available for pre-order:



Cataloging the World:
Paul Otlet and the Birth of the Information Age
by Alex Wright
A "shrewd, brisk biography."
—Kirkus Reviews
GLUT:
Mastering Information Through the Ages
by Alex Wright
"A penetrating and highly entertaining meditation on the information age and its historical roots."
—Los Angeles Times